Breakfast buffet at the Hotel Micamada 3-star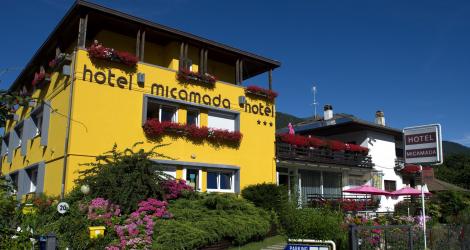 In the morning, from 7.30 AM to 10 AM, you can enjoy an extensive breakfast buffet with fresh bread rolls, butter, jam, honey, cold meats, a variety of cheese, fruit, a muesli corner, eggs and fresh juices.
All of this is served with the best Italian coffee, tea or hot chocolate.
Breakfast is served in our air-conditioned dining room or on the terrace.